*
Map of 1832.

This is possibly the first reasonably accurate map ??

This extracted section below shows the name as "CATISFIELD".

The road from Fareham runs straight to Titchfield - the Turnpike has of course been built (now is the A27).

The extensive grounds of Catisfield House are pretty clear. ( see detailed map of Catisfield House grounds later in this set).

Other houses that show up in the centre of Catisfield include Elmshurst. Catisfield Lodge, The Limes, the cottages etc opposite the Limes, ......

And Heath(field) Cottage, and presumably Orchardleigh, at the east end of Catisfield Road. But no Heathfield House.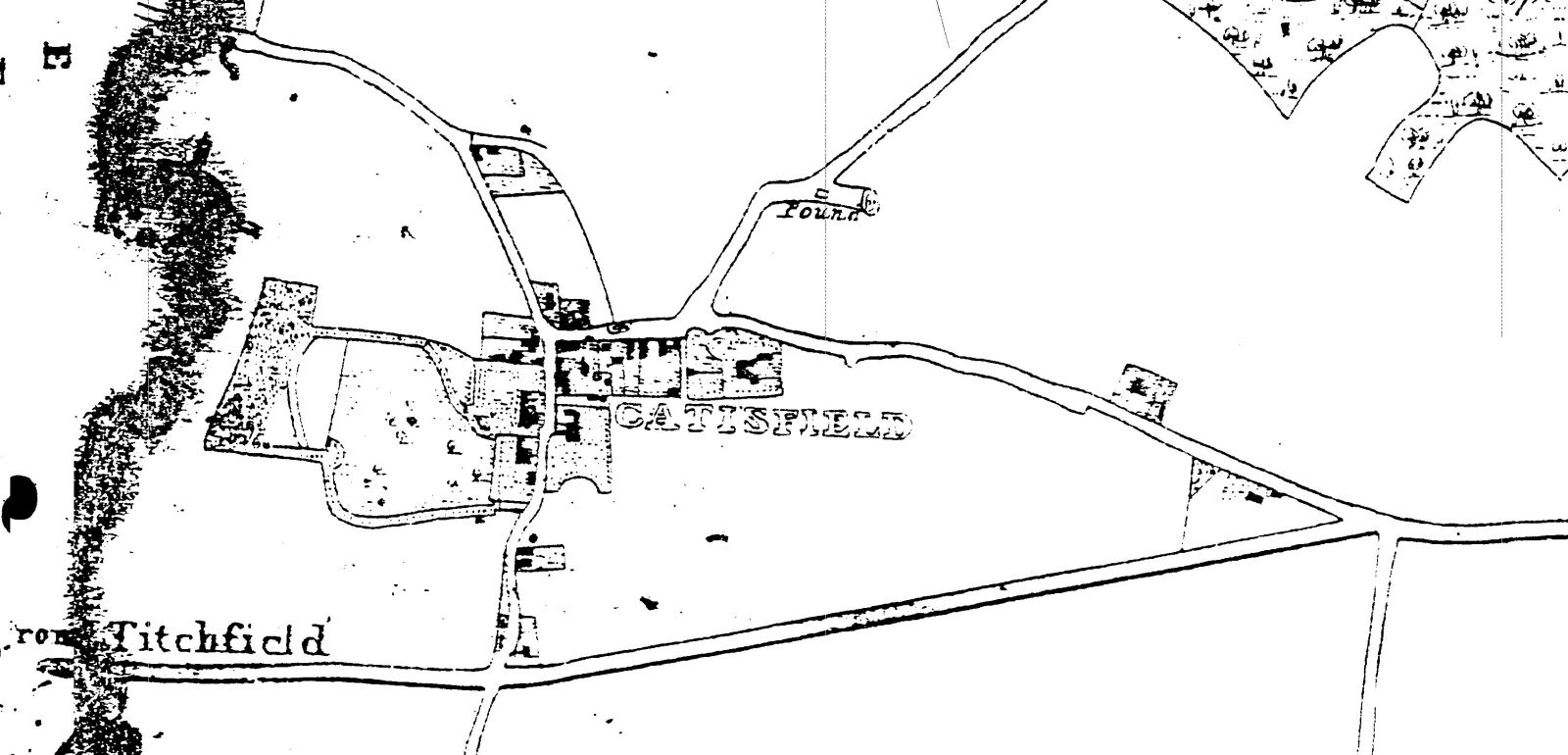 more text and explanation to go here.....