* . .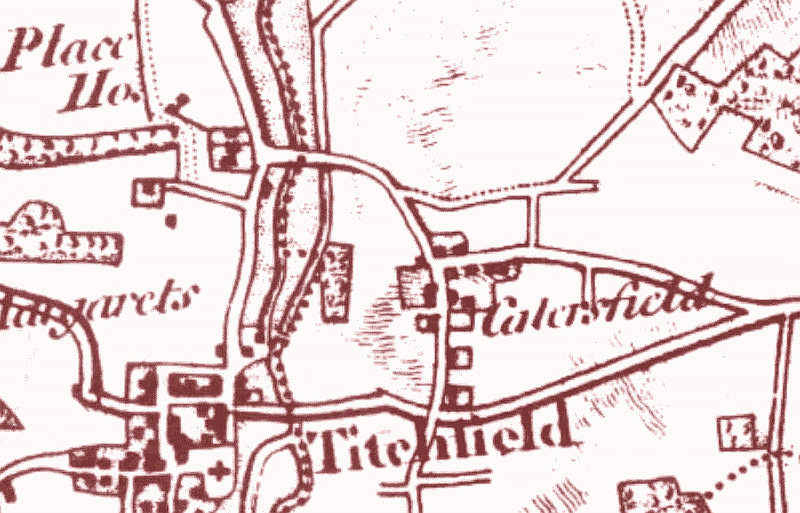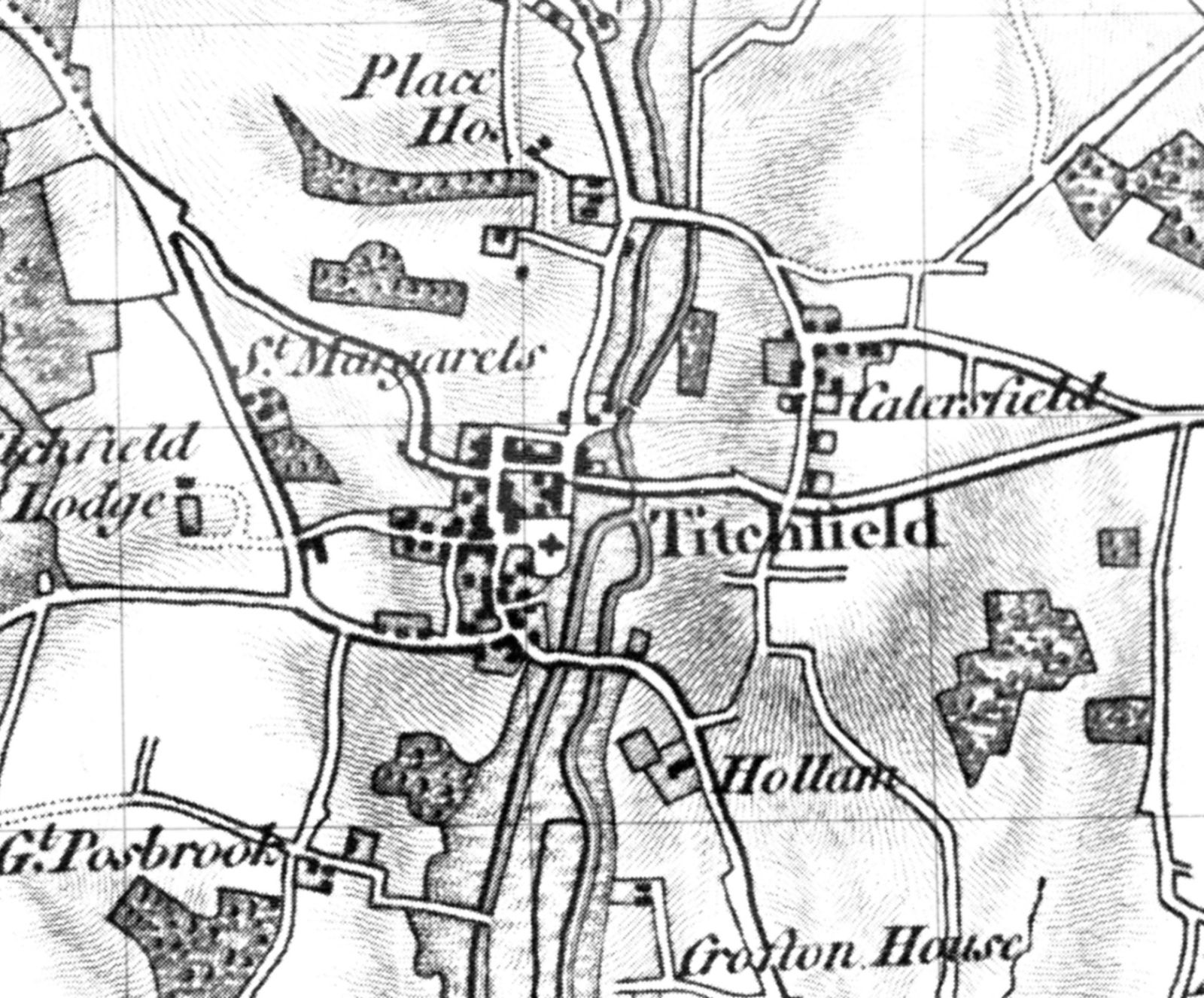 Map of 1810. -- From a map by B Brown. (above)

Map of 1811. -- From an OS map (looking almost the same....). (above)

This extracted sections above shows "CATERSFIELD".

However although the maps are dated as 1810/11, it does show the Turnpike Road (now the route of the A27) which was built 1811

And does show the straight track off of Fishers Hill to Highlands Road bypassing Catisfield (which was shown on the 1610 map but not the 1791 !!)

It looks as if Catisfield House is there (with grounds). But not the apparent building in the 1791 map that looked as if it was where Catisfield Lodge was...

..

more text and explanation to go here.....