* . .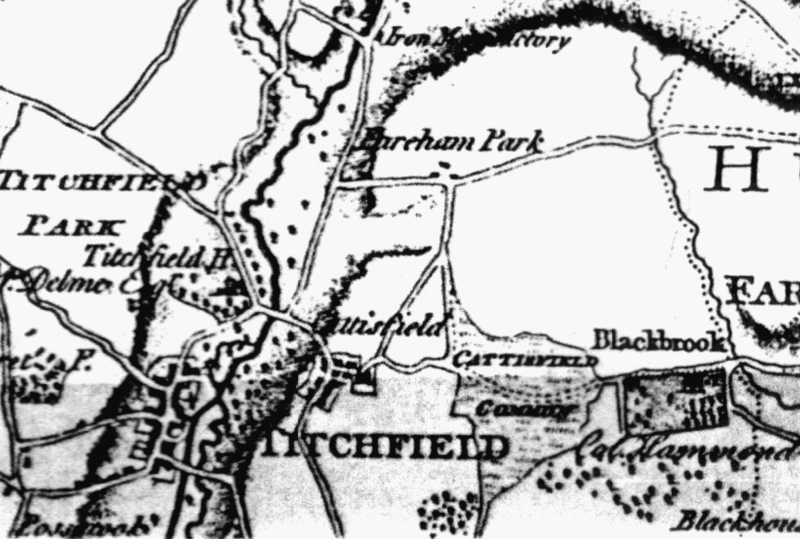 " Map of 1791".

From "Hampshire Surveyed by Thos Milne 1788/89/90 published 20/12/1791 W Faden.

This extracted section above shows "CATTISFIELD".

The road from Blackbrook and Fareham runs across Cattisfield Common, through Cattisfield and down Fishers Hill to Titchfield House (ie Titchfield Abbey).

Not much detail of buildings can be seen. Although it does look as if EG Catisfield Lodge may be there

The straight track off of Fishers Hill to Highlands Road bypassing Catisfield (which was shown on the 1610 map) is no longer drawn.

A road/track leads from just on the Catisfield side of the Anjou Bridge over the River Meon northwards to Fareham Park and Henry Cort's Iron Mill (Factory).


more text and explanation to go here.....