* .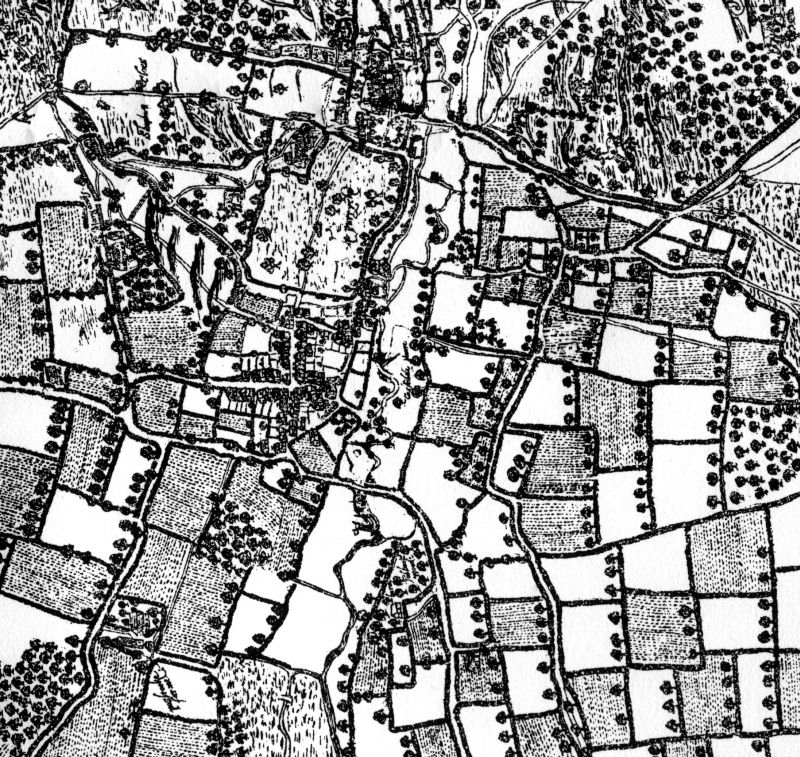 "The Great Map of 1610".

From The Hampshire Field Club, Vol V 1904 pg 203 - "The Titchfield Estate, From a XVIIth Century Map".

This extracted section to the right shows the River Meon running from top to bottom of the image.


In the larger annotated image the river runs left to right, and roads (lanes?) are coloured yellow.

Catisfield is a small settlement at the junction of Fishers Hill, Catisfield Lane (which goes off towards Ranvillesand Crofton) and the other arm of Catisfield Lane which then splits into two.
One arm goes across Fareham Heath towards Fareham and the other would be today's Highlands Road.

Interestingly there also seems to be a track from halfway up the hill (by Anjou Cottages)across to Highlands Road bypassing Catisfield.
.... more text and explanation to go here.....