*
Maps of 1909 - Catisfield East, North and South.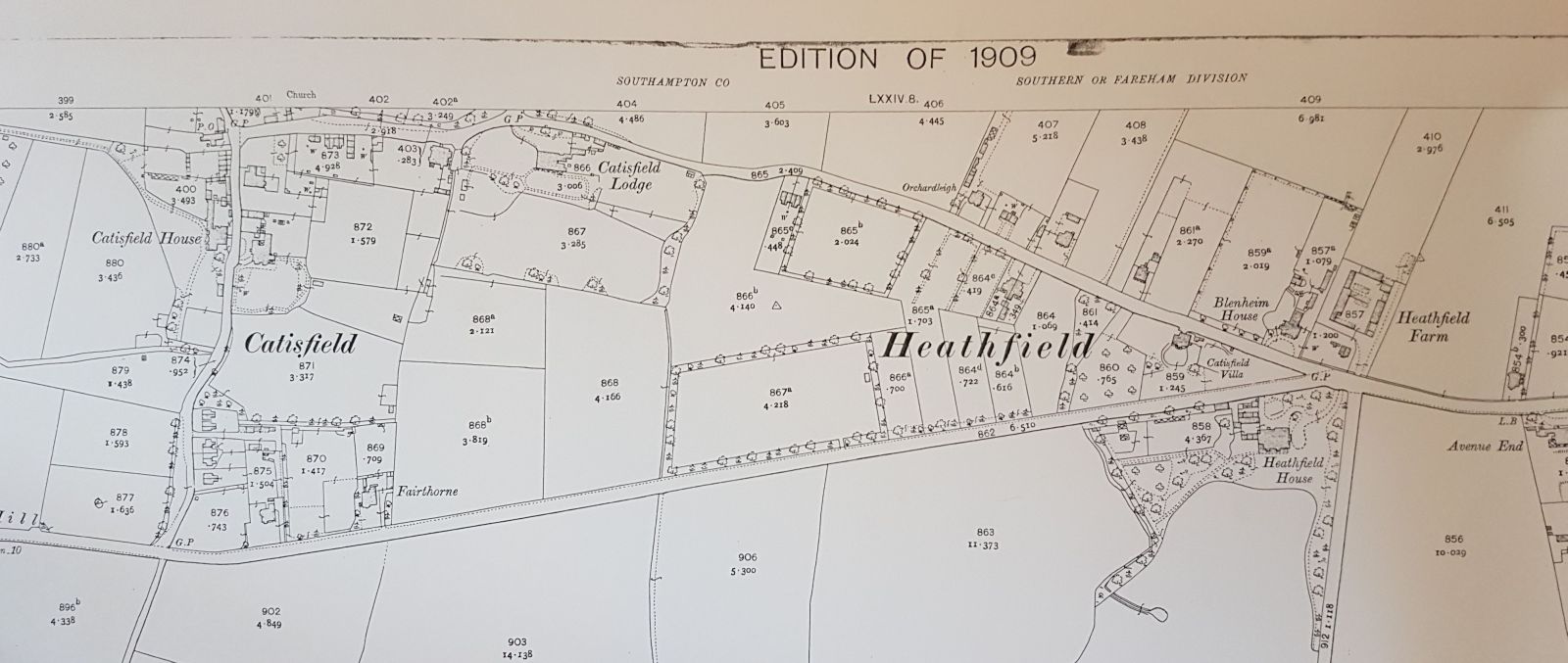 From Map Edition of 1909.

"CATISFIELD"

The top detailed image shows the part of Catisfield to the north of The Limes - ie Fishers Hill to Stoney Bridge (aka Anjou Bridge).

The middle image shows the southern part of Catisfield Lane, from Catisfield House down to the Avenue (A27).
The bottom image shows Catisfield East -the area east from Catisfield Lodge to where Catisfield Road meets The Avenue (A27) and Peak Lane (Heathfield House = today's 'Oast and Squire' pub)

Details can be seen such as the circular drive at Elmshurst, the 'hydraulic pump' at Catisfield House.
Buildings that have appeared since the last map include: This map shows the field numbers.

more text and explanation to go here..... .