The Changing Face of CATISFIELD
*

Some images (click on a photo to see enlargement)
Once Catisfield was just a few large houses, cottages, farms and fields.
images: old Catisfield from the air; Catisfield House; cottages on Catisfield Lane; Catisfield Cottage.

And it grew, and had a Church, Bus Shelter, Post Office, Pub, Shops (even a Butchers)
images: St Columba Tin Tabernacle (and the bus shelter that was); Catisfield Post Office in 1906; Catisfield Super-store Shop and Hotel 1999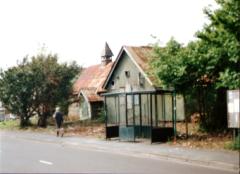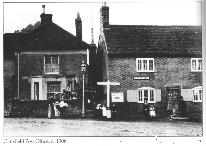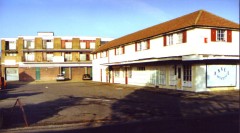 Several of the big houses etc went, and many houses filled the spaces.
Images: End of the Tin Tabernacle 1992; The Limes - awaiting its fate; Sunset on The Hinton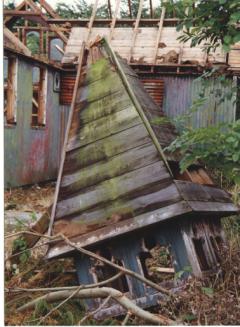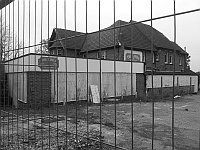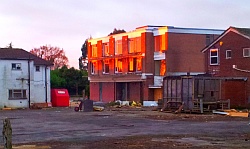 And the facilities eroded somewhat -- But, although changing still, it is still a community
And here comes the new.....