WELCOME











go to CATISFIELD History main page..



go back to Top of this page

Main Dates
1903: The Limes was occupied by Henry Honnor Holliday (a sheep and cattle dealer, previously of Catisfield Farm (1901 census), and Furze Hall Farm (1881)) and Mrs Hester Holliday (Kelly's Directory).

1907: Mrs Edney was parlourmaid to the Limes from 1907 to 1914

1911: owned by Mrs Holliday (Kelly's Directory)

1915: Mrs Holliday (Kelly's Directory)

1920: Mrs Holliday (Kelly's Directory)

1923: RG.Mortimer (Kelly's Directory) (Hester Holliday died 11/2/1929 at Grove Road Fareham - she left £42,937)

1946: Samuel Mortimer gave land to build the Catisfield Memorial Hall. He had lost a son killed in W.W.2.

1955: Catisfield Country Club opened by Dickie Downes (at the Limes)

1962: Catisfield Country Club becomes the Limes Hotel. And in due course became called just a freehouse pub called "The Limes at Catisfield".

re: The Limes:
a press article transcribed from the Evening News, Thursday August 9 1962
The quiet charm of a country public house
"No, sir, there is nothing which has yet been contrived by man, by which so much happiness is produced, as by a good tavern or inn." - Dr. Samuel Johnson
Overlooking historic Titchfield Abbey, the Limes Hotel at Catisfield is a gay, lively public house set in a quiet, drowsy spot.
A setting, by the way, that is better than any tranquillizer.
Instead of dust and fumes, there is a fresh, invigorating breeze. Instead of screaming brakes, there are the gentle sounds of the countryside.
Pleasing
In this charming Hampshire district, the Limes itself preserves an air or irregularity and charm as if created of paint and canvas and not stone and mortar.
Inside the comfortable and pleasing furnishings charm the eye. The interior has a quiet, country quality and the restaurant and bars are well laid out.
The lawn-framed building with its twelve bedrooms was once a private residence and more recently, a country club.
Now, as a "free house", the Limes Hotel begins an exciting new career. Hospitality is in the capable hands of the owner, Mr. Charles Henry Downes.
As an ex-Londoner, at ease in casual clothes, Mr. Downes has been in the licensed trade at Fareham since 1937. But is was his additional interest in growing tomatoes that took him to Catisfield seven years ago.
"I even bought this house without looking inside," recounts Mr. Downes. "I wanted the grounds for my 60,000 square feet of greenhouses.
"When I discovered how big this house really is, I decided to turn it into a club. As the Catisfield Country Club, it just grew and grew until we had about 2,500 members. Now we have made it a pub".
Proud…
Mr. Downes is proud of the "free house" status of the Limes. "We have all the leading brands of keg beers," he says, "and a wide range of wines and spirits."
Food, tastefully and quickly prepared, plays a n important role, too. "We serve excellent meals at all times," says Mr. Downes. "Scampi, chicken, steaks…"
"In fact, we have a motto in our restaurant … 'If You Are Not Satisfied - Don't Pay'."
This puts the cooking to a severe test, but so far, says Mr. Downes, there have been no refusals to pay.
1984: Playing terrain built for Catisfield's first sports team (Limesdowne Pétanque Club, which played there very successfully until 2013 and is now elsewhere as Fareham Pétanque Club) go to Petanque Club main page..


With the space of the Function Room on the south end of The Limes, the pub was quite a major community facility for Catisfield and the area. For one-off events and for many different groups that met there regularly - eg: Fareham Chess Club; Bridge Club twice a week; The Fareham Lions, a chess club, Austin 7 owners club, vintage motorcycle club, folk club, etc etc


Over many years The Limes served many excellent 'real ales' (often six at any one time) and was regularly recognised in the national annual publication "The Good Beer Guide"


August 2013: The Limes closes for the last time. After nearly 30 years of attempts to get planning permission for the redevelopment of the adjoining 'Hinton' site, it was achieved - with the inclusion this time of the Limes itself too.


February 2014 - The Limes is demolished....
Images
(for most images you can click on it to see enlargement)
Maps of 1810 and 1830; 1964 map showing The Limes (with a drive round it)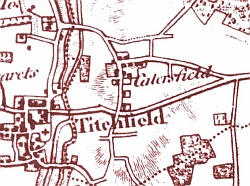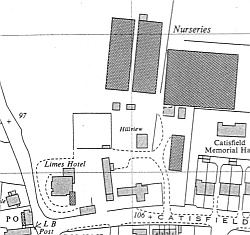 Images: An aerial view date unknown; Another showing The Limes and the Wine Stores site c. 1971 (note no Hinton Hotel)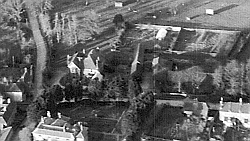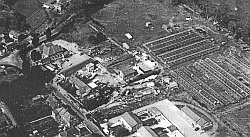 Images: 1962 newspaper article about The Limes; &nbsp Ms Darryl Downes - sometime Pétanque Club Secretary and player - and for all the life of the club the landlady and provider of good beer, sarnies and food; A popular day playing on the terrains at the rear of The Limes;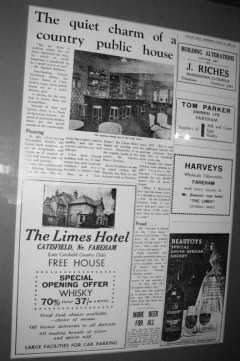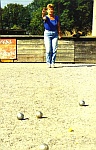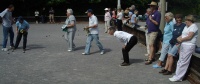 The Limes from different angles: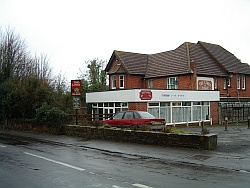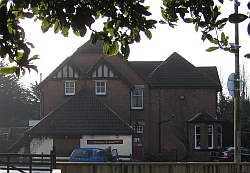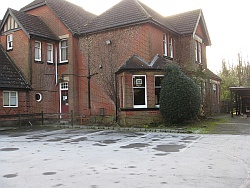 The Limes at Catisfield from across Catisfield Lane 2004; The Limes regularly was recognised in the Good Beer Guide (eg 2011 entry);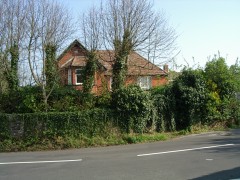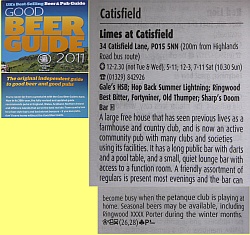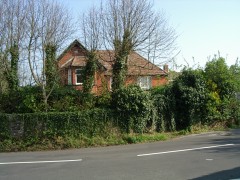 - The Limes boarded up 11/2013; Demolition starts 02/2014