Getting Older?
Living Alone?
Do you want security and a friendly independent life?
  and without  house / garden / cooking / heating worries.
In Fareham.
ABBEYFIELD FAREHAM SOCIETY
Reg charity No. 232531
Fareham

's Abbeyfield Society offers active, elderly persons

warmth

, comfort, companionship and security

  The Abbeyfield Fareham Society  houses provide a 'family' home for 7 or 8  active elderly people.
Each resident has their own warm bed-sitting room, their own furnishings, their own front-door key -  so they have both independence and security.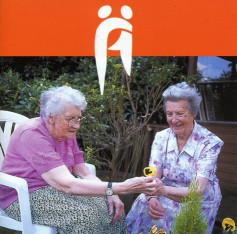 Support    Each house has a  live-in Housekeeper, who provides a midday and evening meal. Either the housekeeper or a deputy is in the house overnight, every night, to be available to deal with any emergencies that might occasionally arise. The Houses are equipped with emergency call systems.
Companionship    In our family-style houses, residents eat together and share house facilities.
 Everyone looks out for each other. The dining room and lounge are contact points with the other residents. There are few house rules other than those of common courtesy and good neighbourliness. Residents are free to come and go as they please, receive visitors and lead as full lives as they wish.
Care    Residents look after themselves and their rooms. - Abbeyfield houses are not 'residential' or 'nursing' homes (although the Housekeeper keeps an eye on residents).  If more help is needed this can often be arranged with visiting health and social workers. Residents are free and encouraged  to follow their own interests and take part in the local community.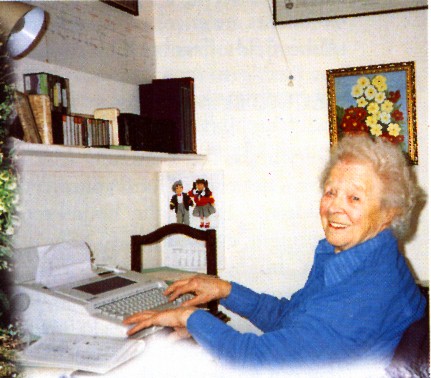 Rooms Abbeyfield Fareham carried out major redevelopment of its houses recently. Each house has a lift to its first floor. . Our rooms all have 'en-suite' facilities, eg a toilet and shower. Residents furnish their rooms to their own taste with their familiar furniture.
Joining Abbeyfield    People tend to become Abbeyfield residents in their 70's or 80's.  They may not wish to carry on living by themselves for a variety of reasons -  house and garden maintenance, cooking, costs, continual problems, loneliness, etc - but want to be in companionable surroundings, near friends and families.
Guest Rooms      Each house has a guest room - available for visiting friends, or  for a trial stay. We know that deciding to move into an Abbeyfield house is a major decision. Prospective residents are encouraged to join us, staying in a guest room for a few days, to make sure the house and the Abbeyfield way of life is right for them.
Houses  
The

Fareham

houses are next to each other in

East Street

- conveniently sited for the town and

 

its many facilities. 
In 2001/2 we extensively upgraded the rooms and facilities at number

24 East Street

, including installation of a lift.
In 2002 a new extension was opened at 24.
This was followed in 2003/4 by major enhancements to number 26, including a lift
Registered Office:
24 East Street, Fareham, Hampshire P016 OBY
Affiliated to the National Abbeyfield Society under the Royal Patronage of H.R.H. The Prince of Wales
Charity Commission Regn. No. 232531 Registered with the Housing Corporation
VOLUNTEERS
Abbeyfield houses are managed and organised by groups. of volunteers. Nationally some 15,000 volunteers are involved with Abbeyfield.
Fareham Abbeyfield depends on local volunteers - to help run the society and its houses, to visit residents or to join in the events of the League of Friends.
for more information see Volunteering
For enquiries about vacancies, costs, or just coming along to look round -

write to: Abbeyfield Fareham Society, 24 East Street, Fareham, Hampshire P016 OBY

or Email us at..... info@abbeyfieldfareham.org.uk


© 1996 2010 Abbeyfield Fareham Society. Page originally created Feb 1996. Most recent revision 6 Oct 2010
Contact details summary contactus